Last update:
09/24/23: Combined Graphics and quizzes and added some alt text.
09/01/23: Made a Halloween website! Come stop by!
08/31/23: Added a credits page. (why did i forget to do this before? silly me)
08/27/23: wrote a Persona 4 fanfic! Can be found in the writing section.
08/25/23: made a grocery list web app and a basic site map.
08/02/23: made a base layout if anyone wants to play around with neocities coding.
07/31/23: updated links page
07/25/23: Made everything one js page, and added a fiction page, where you can read my writing
07/14/23: Added Webrings and fixed up shrine page
07/14/23: Added A Wally Shrine! There's even a fun hidden page!
07/07/23: fixed issue in index.
07/05/23: created a links page, fixed favicon issue for a few pages
07/02/23: updated index page. put breadcrumb for projects and writing. added ko-fi link.
About
Hi, I'm Skell! (They/Them)
My current mood:
I'm a budding web developer from Australia that generally focuses on y2k web aesthetics and recreation.
In my free time I play video games and write.
Make sure to say hi or follow on my neocities profile!
I made a Halloween website! Come dance with some Skeletons here!

You are Visitor: .


This website is mostly under construction. mind the mess c:
Themes/Layouts
Neocities
One Page Responsive Layout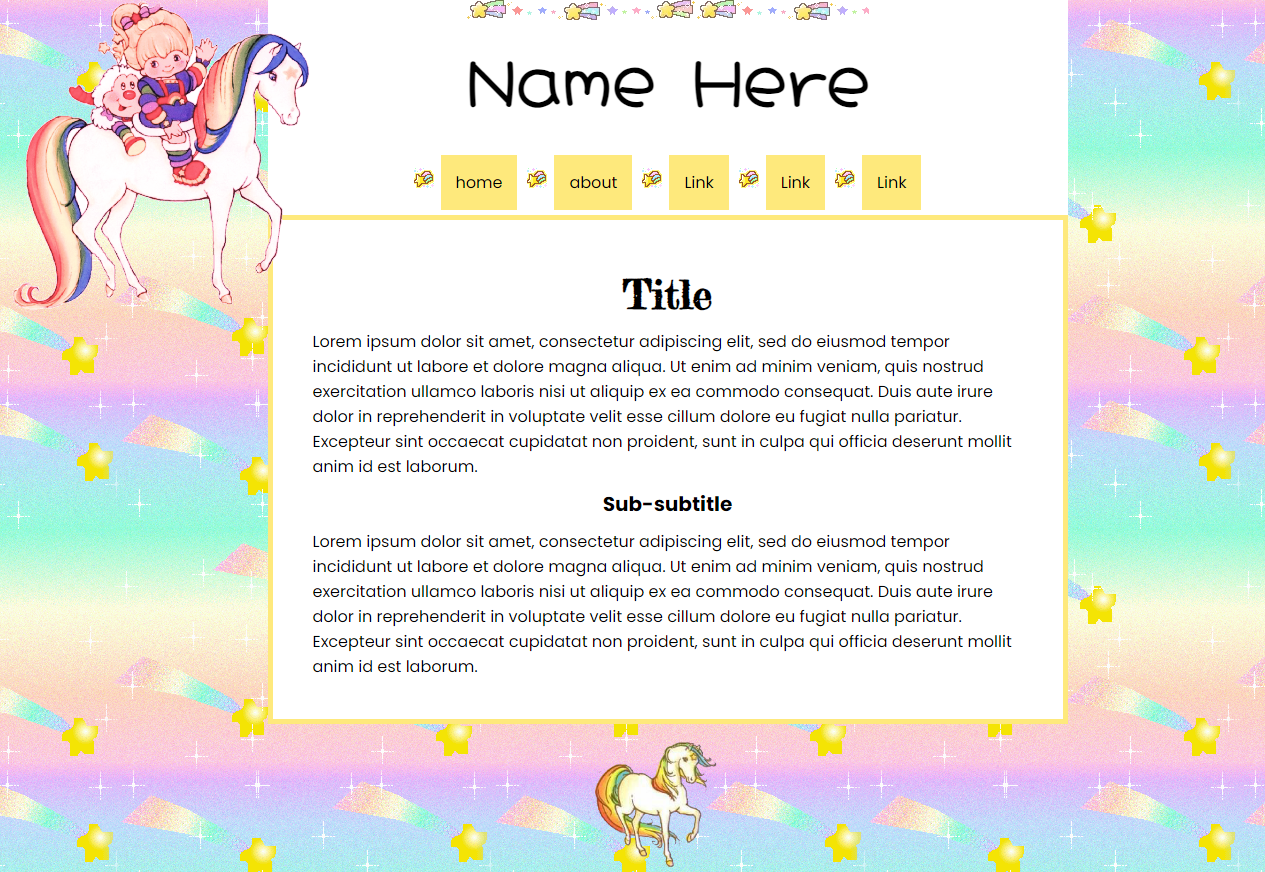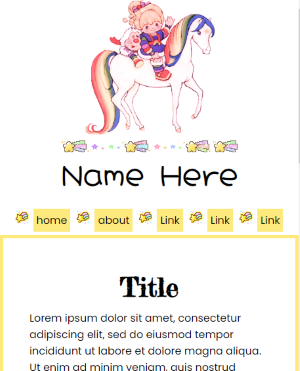 Spacehey
Welcome Home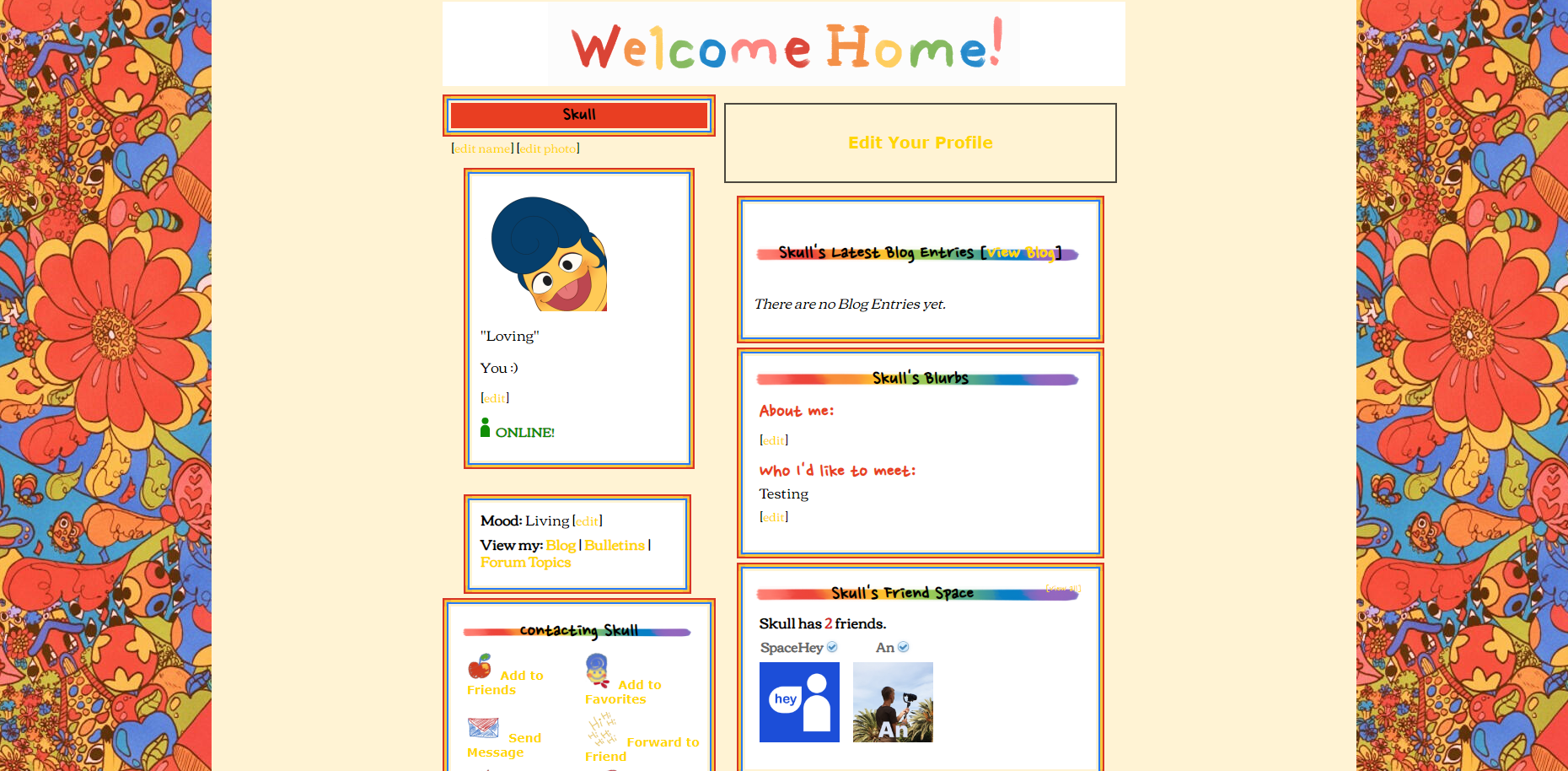 Old School Runescape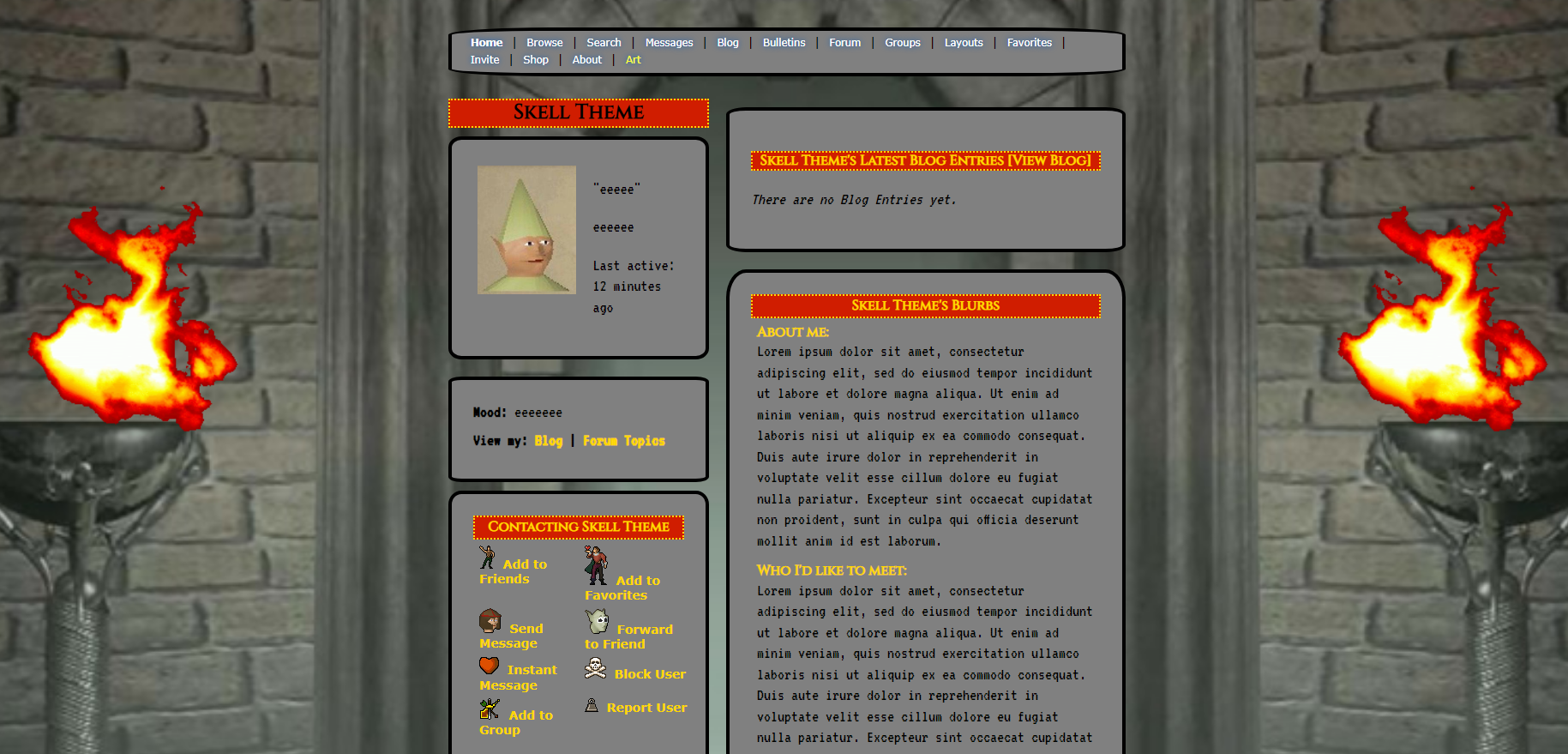 Web Apps/Websites
Grocery List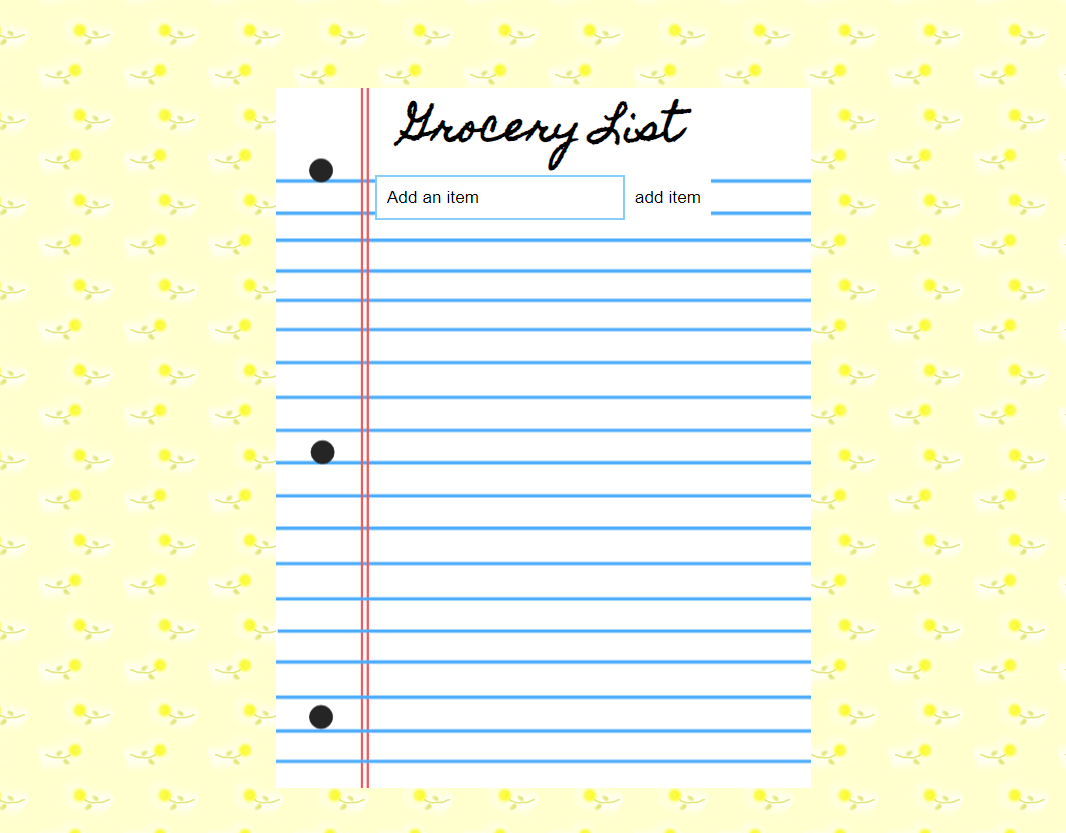 A grocery to do app built in react.
Kitty Klub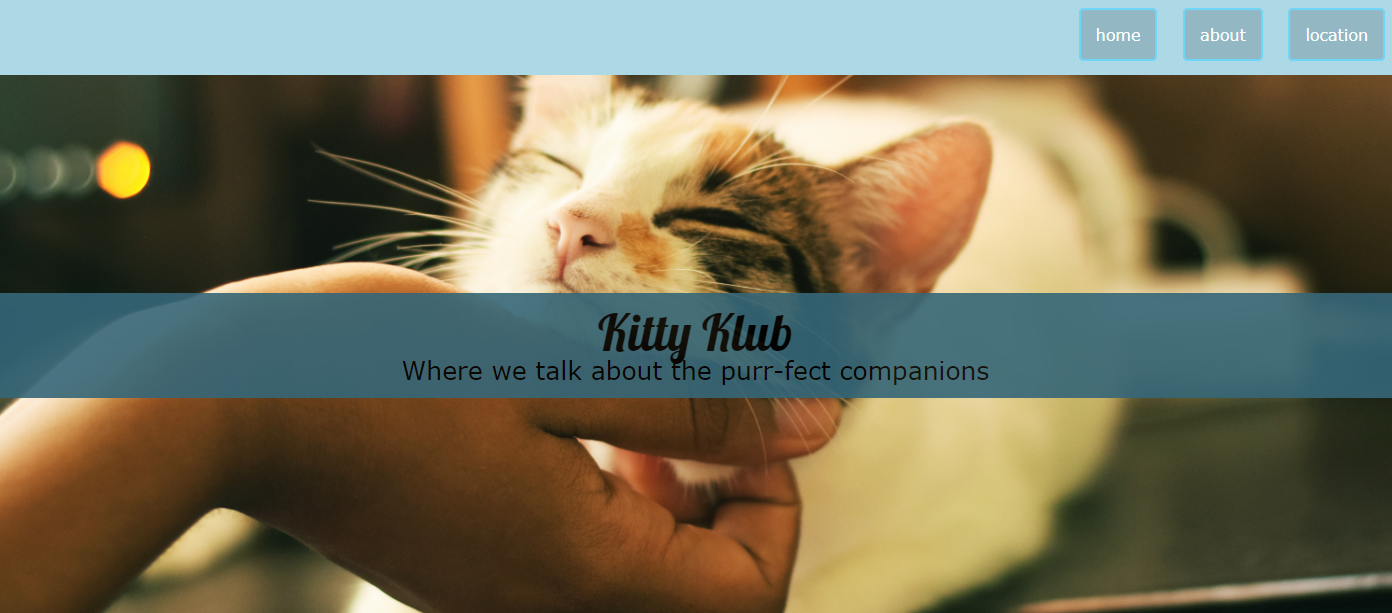 School project site for a club
Ex-treme Hate

School project site for a parody business.

Games
Idle Mining Game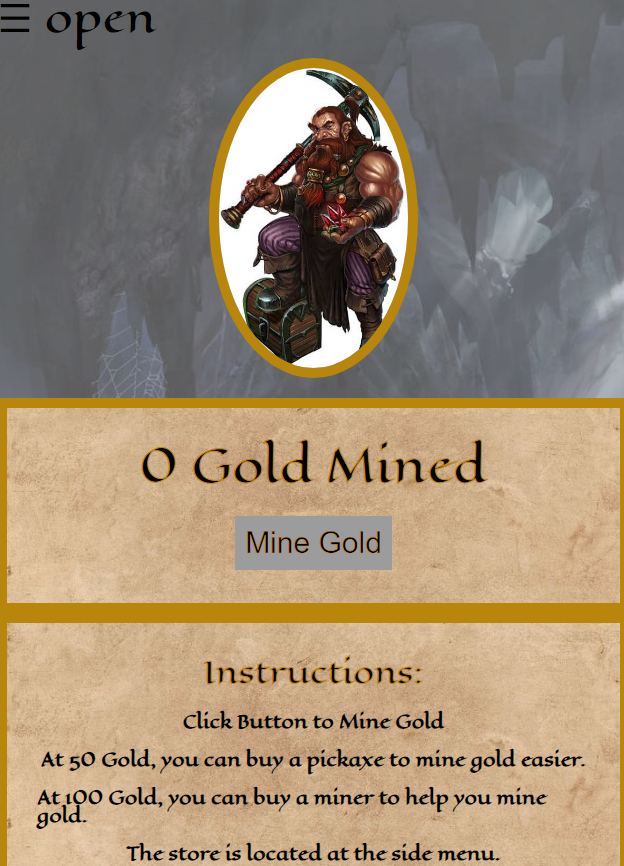 Under Development...
Apps
Menstruation Tracker
a trans-inclusive mensturation tracker that doesn't steal people's data
Games
'drēm
A click-through story game
Travel through your dreams in a fun story. You may even make a friend!
Devil in the Details
A click-through story game.
You are a devout church-goer. One Sunday seemed... off.
Did you look at the details?
Being developed through twine's engine

Graphics

blinkies
stamps
Collectibles
Quizzes
Shrines
cool places to visit
random internet places
my button
about
projects
writing
graphics n fun stuff
shrines
contact
links
sitemap
Interests
Games
Persona 3 and 5
Stray
Final Fantasy 7, 10, 15
Spyro
...and way too many indie games
Shows
Gravity Falls
The Owl House
Infinity Train
Amphibia
Other